You May Have Seen Us In....
Cupping Therapy Game Changer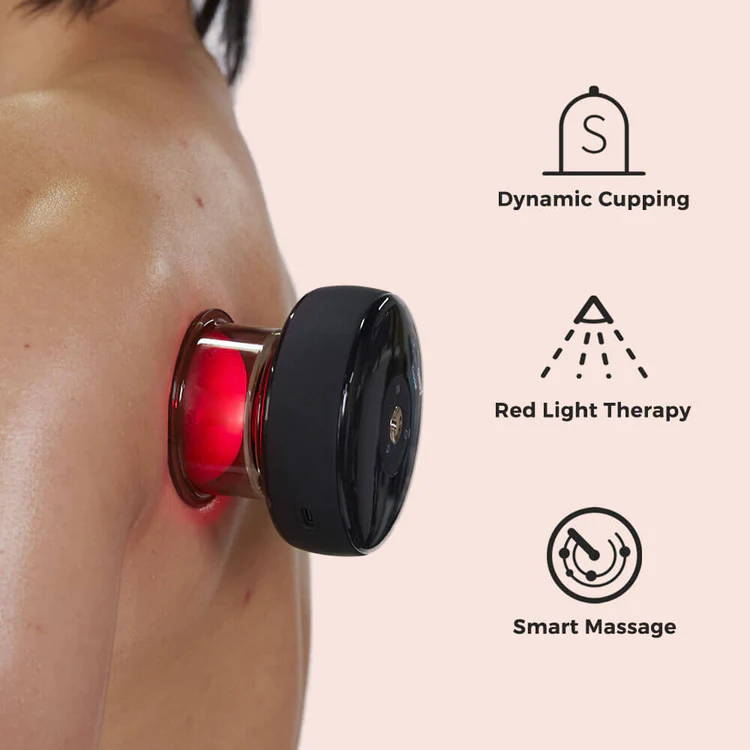 Realise Your Body's Potential
Accelerate your healing with dynamic cupping. Rhythmic alternations between release and suction enhance blood circulation to the treated area to more speed up cell recovery, relieve pain, enhance pain free mobility over standard cuppers.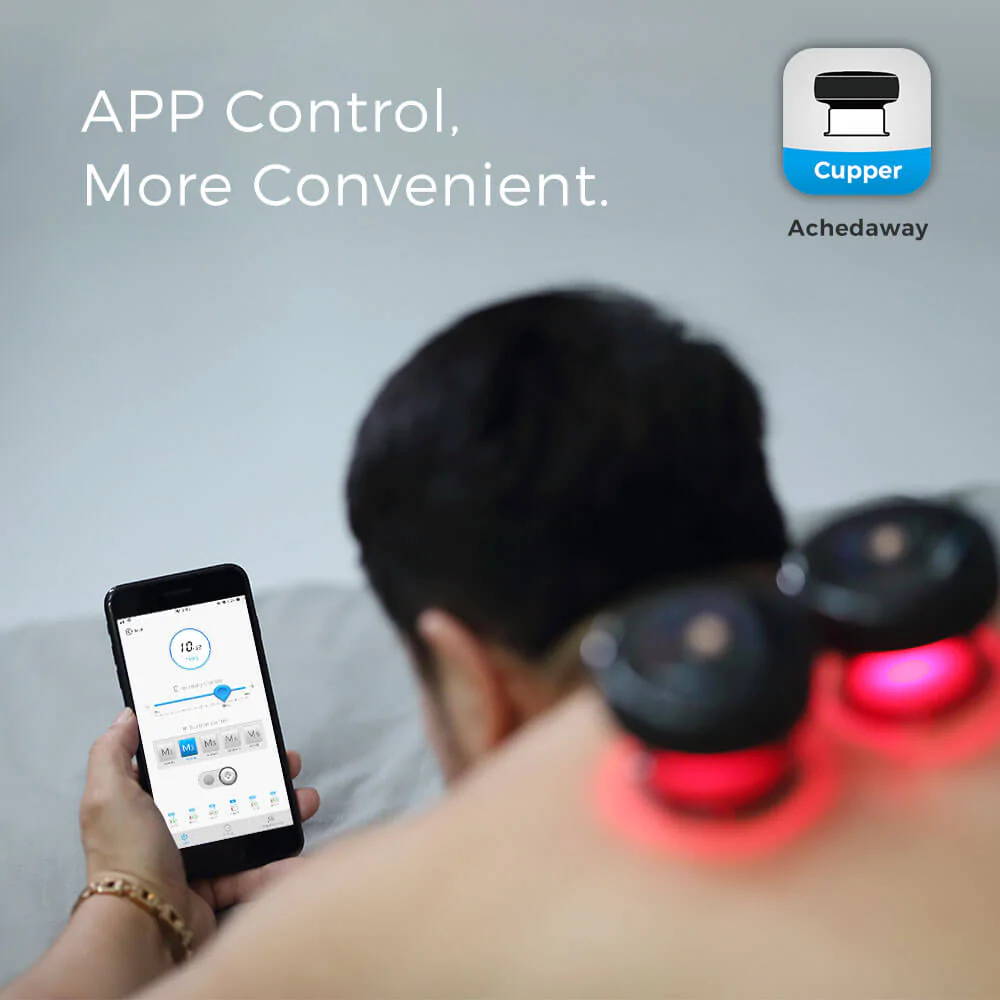 Select Your Perfect Treatment
The Achedaway app enables you to sit back and easily select your treatment based on your personal sensitivity and unique goal with 5 intensities and 5 specialised suction modes. Hijama cupping therapy has never been so easy. Control up to 6 cuppers from your app simultaneously.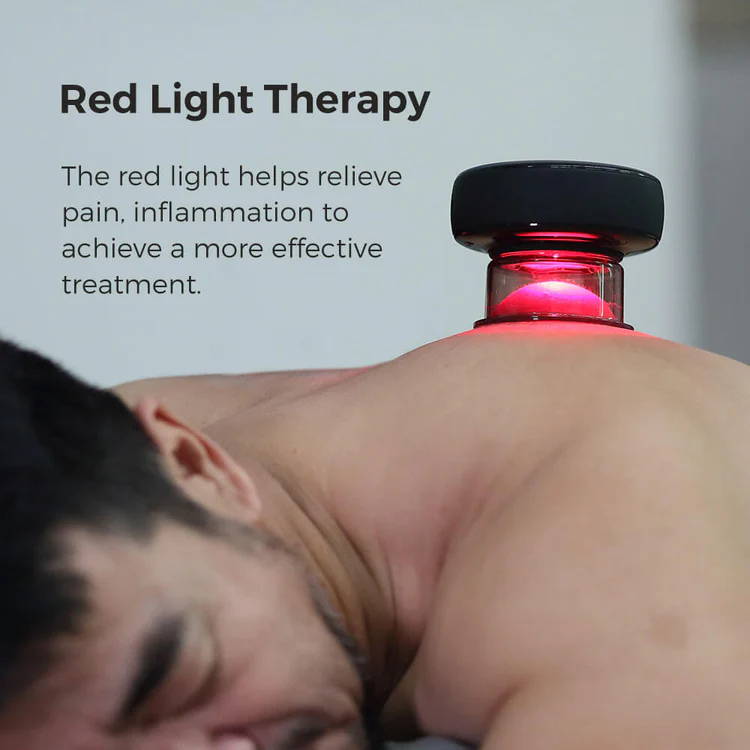 Speed up your recovery by giving your cells and muscles an energy surge with powerful red light therapy. It's an effective method to maximise muscle relaxation and pain relief whilst reducing inflammation.
Get your skin looking softer and clearer and reduce the appearance of cellulite. Red light therapy and dynamic suction work in tandem to enhance blood flow and re-energise your cells making your skin glow.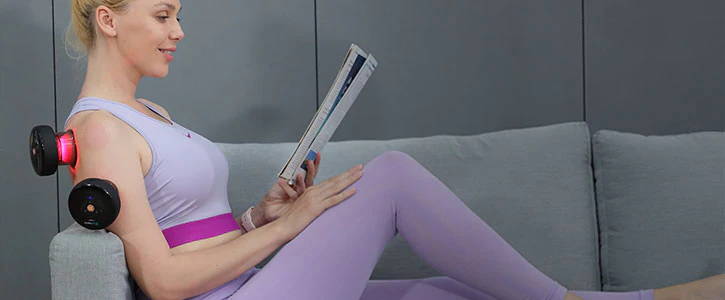 Who Needs An Achedaway Cupper?
They cupper is great for decompressing sore areas and releasing trigger points. Perfect for athletes to enhance athletic recovery and reduce stiffness or to relieve pain and enhance mobility for everyday users. Suction cup therapy is also superb for cellulite reduction and improving skin health.
Physiotherapists love the effectiveness and ease of use allowing them to improve client outcomes.
3 Sized Cupper Attachments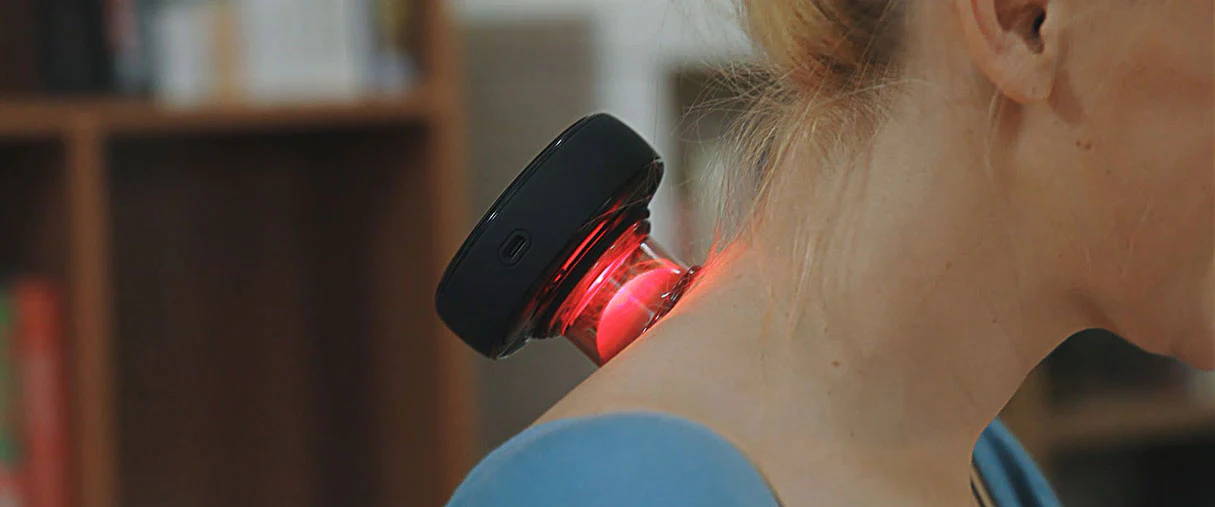 Great at decompressing the upper, lower and mid back where nerve entrapment often occur. Relax and relieve tired necks which often gather stress.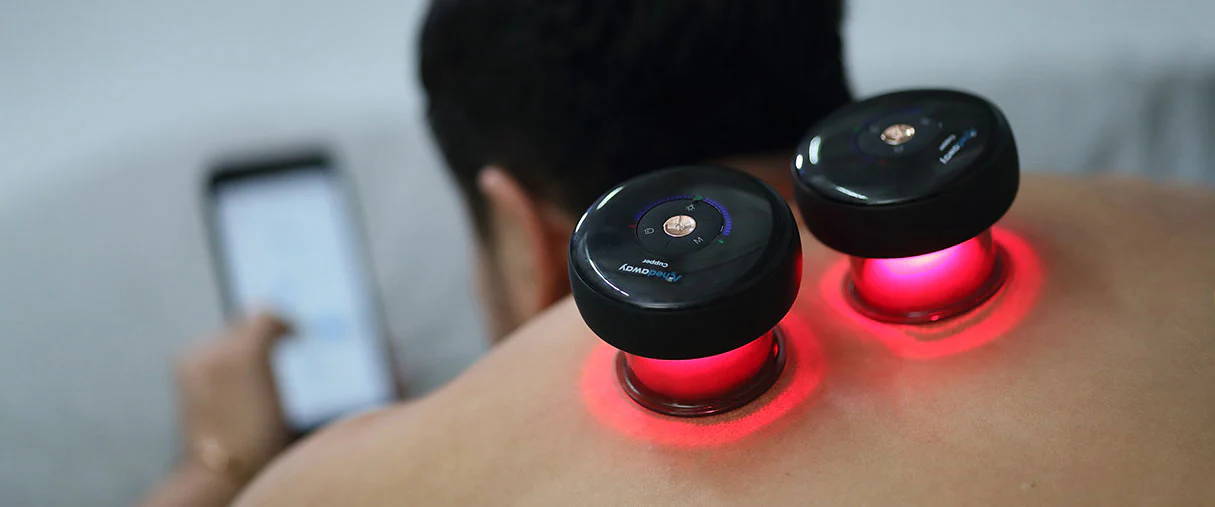 Unlock pain around the forearms, elbow and upper arm which can weaken or suffer from overuse. Attach to your shoulder to help reduce pain and unlock mobility.
Treat the entire leg from the achilles, to the knee and your quads. Easily treat the muscles around the hips including the glutes and hip flexors which are often the focal point of poor posture.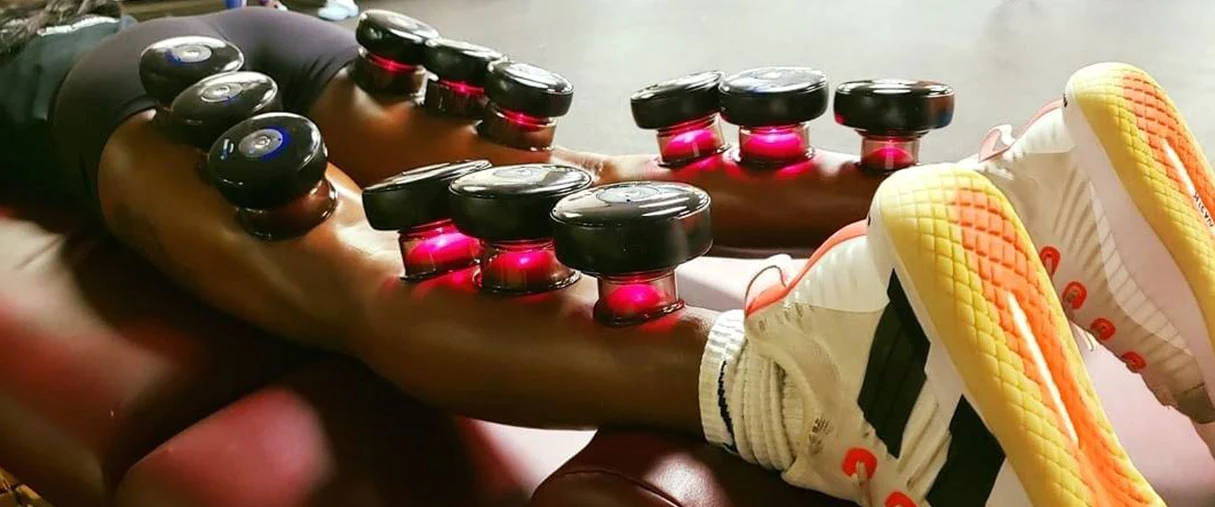 Our hands and feet carry more nerves and therefore more stress than other areas. Treat plantar fascia pain and relieve aching hands so you can carry on doing what you love.
Our mission is to unlock your body performance. The Achedaway Cupper is designed to offer more effective and practical cupping therapy treatment. Our smart cupping device allows you to quickly set-up and customise your treatment safely with no flame, heat or danger with faster recovery.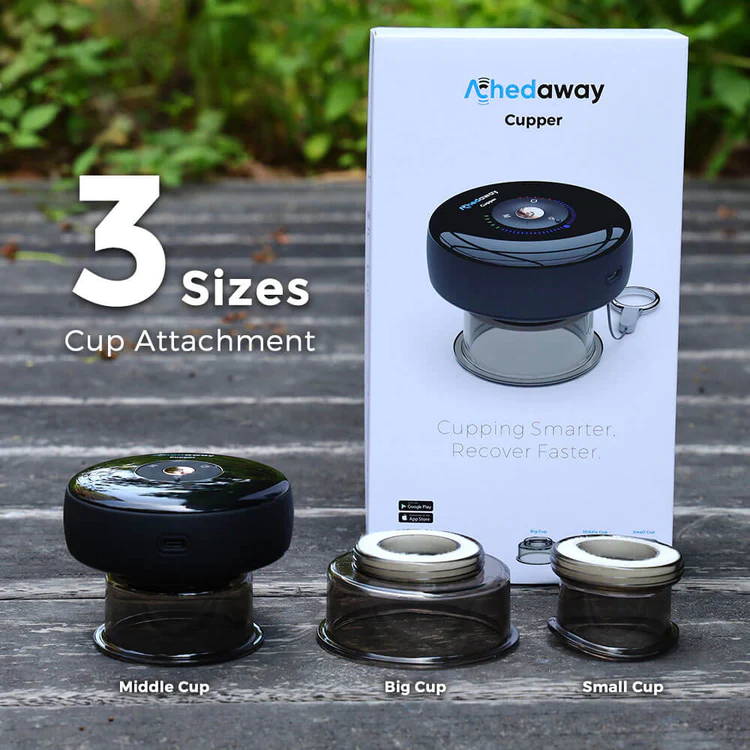 1 × Cupper
3 × Cupper attachments (1 big, 1 medium, 1 small)
3 × Filter cotton
1 × Lanyard
1 × USB-C charging cable
1 × User manual
Achedaway products are manufactured with high-quality parts designed to last. If any malfunctions occur, your limited warranty covers:
• ACHEDAWAY Device & Motor – 2 years
• ACHEDAWAY Lithium-ion batteries – 6 months
• ACHEDAWAY Massage Attachments – 90 days
If the product fails due to defects in materials or design process within one year, the company will repair or replace parts or replace new products for free, except in the following cases:
1. Improper human use or damage to the equipment caused by transportation.
2. Unauthorized disassembly and repair of this equipment.
3. Failure to follow the instructions.
4. The product is damaged due to the abnormal storage or maintenance environment of the customer.
5. If the proof of purchase date is not provided, the company will have the right to refuse the warranty.
Don't Just Take Our Word For It...
Loved & Trusted By Athletes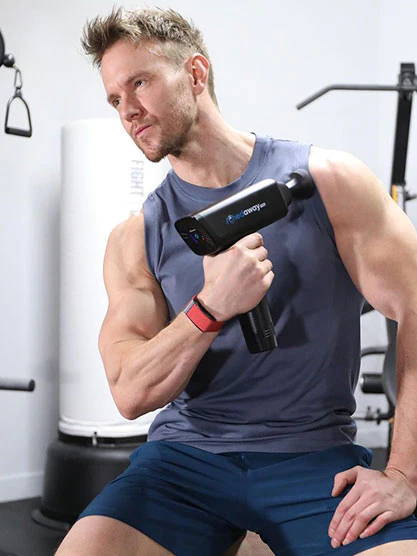 Rob Riches - Fitness Model
"I've used massage guns for a few years now, but over the last few months I've been enjoying this one from Achedaway - especially its' ergonomic grip, multiple heads and different speeds."
Brent Hayden - Olympic Medalist
"This unit is robust and, it will travel very well. As a travelling athlete, it will be easy to carry. "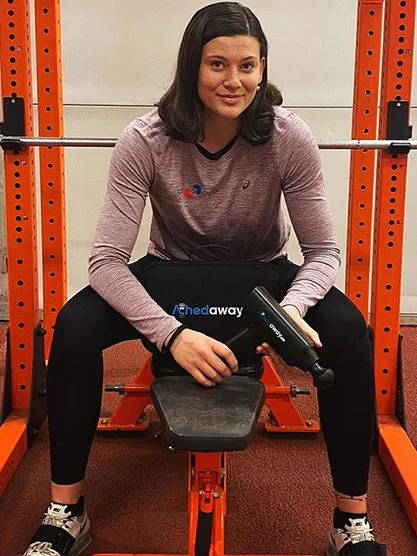 Alida Van Daalen - Track & Field Athlete
"After a tough training it is important to recover. That's why i use the massage gun pro from Achedaway. The massage gun is from high quality and has a lot of power. That's why I really like to use it!"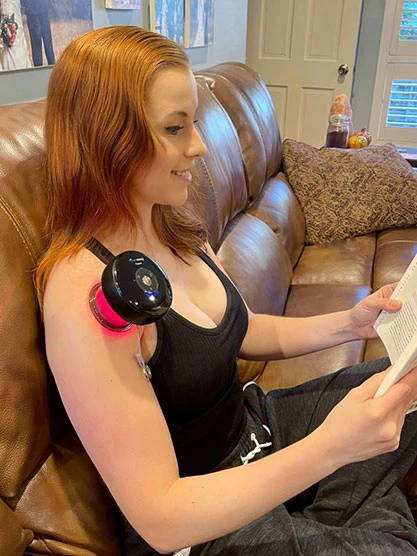 Reese Woods - Certified Personal Trainer
"The new cupping therapy massager with red light therapy! Input your desired settings and let it do its magic by decreasing muscle tension and pain, speeding up recovery, increasing circulation and increasing mobility & range of motion"
Frequently Asked Questions
Still have questions? Send us your question by filling out the form below, we will be happy to assist you.
When will I receive my item?
Order now and you will receive your product with free shipping over £50 in just 2-3 working days.
Yes! You have a 30-day RISK-FREE trial which means you have 30 days after receiving your item to request a return. To be eligible for a return your item must be in the same condition that you received it with its original packaging and accessories.
Standard cupping involves heating a cup and placing it on the body. As the air within the cup cools it creates a vacuum causing your skin to rise and blood to rise to the skin surface.
Dynamic cupping involves electronic suction creating a more powerful suction whilst giving you the option to interchange between suction and release. This simulates myofascial release by stretching and then releasing your muscle tissue like a massage to relieve tension and stress, so you can move better.
Cupping draws fluid into the area and towards the surface. It also breaks tiny blood vessels under the skin. This causes your body to treat this area like an injury activating your body's natural healing process and increasing blood flow to the area. This promotes cell repair and health as well as regenerating blood vessels. You are effectively activating 'recovery mode' for a specific target area.
Achedaway comes with red light therapy to enhance your cupping experience. Red light has multiple benefits including improving cell function and repair. It is also known to reduce inflammation, improve skin health, decrease pain and speed up healing.
Who can benefit from Dynamic Cupping?
Achedaway cupping is great for general use or to aid sports recovery. It provides targeted, trigger point relief to manage pain and release tension.
Rhythmic suction decompresses and loosens up the muscle to help regain mobility. Powerful suction and red light therapy increases blood flow to the area to help reset and accelerate the healing process.
Whether it's tension preventing you from living everyday life or just wanting to speed up sports recovery, dynamic cupping is an effective tool for targeted treatment. It unlocks muscle tension, improves movement and enhances muscle recovery.
It's perfect if you want to do cupping to yourself safely (without flames or needles) and effectively with customised treatments based on your specific needs.
What are the benefits of Achedaway cupping?
Reduce inflammation
Speed up recovery
Improve cell health
Reduce pain and aches
Improve relaxation
Increase blood flow
Increase mobility and flexibility
Decrease stiffness and tension
Decompress tight muscles
Should I choose the single or pair cupper?
The single is great if you want to treat specific areas one at a time. You can choose from 3 cupper attachments to choose the size of the area you want to target.
The pair allows you to treat twice the area in half the time. It's also good for treating symmetrical areas of the body at the same time to relieve pain. For example the lower back or traps.
Check out our bundle options if you want to treat larger areas quickly and effectively.